Contact Us
Meet The Team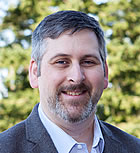 Scott Rossiter
Scott Rossiter is the Director of the Warm Beach Camp Foundation. Scott's primary responsibility is in providing Estate Planning services as works as part of the development team for Warm Beach Camp. Scott is married to Nikki and they have three children; Sarah, Derek and Annah. Scott's home church is Camano Chapel, Camano Island, WA. Aside from his professional responsibilities he enjoys acting and music, has appeared in a variety of locally directed shows, been an AWANA Commander, Small Group facilitator, Sunday school teacher and ministers as a solo vocalist from time to time.
Scott is a graduate of Central Washington University and attended Western Seminary. Scott has spent the past twenty five years working in the non-profit sector; primarily in Christian camping. Scott served on the board of Elders and as lay Associate Pastor at Bryant Community Church before moving to the Warm Beach area. Scott is available as a speaker for your organization in the areas of Estate Planning, Planned Giving, and Event Planning and provides Pastoral support as a guest speaker for Sunday morning services.
Scott may be reached at:
(360) 652-7575 x2448
srossiter@warmbeach.com
Nancy Nelson
Nancy has been on staff at Warm Beach Camp for the last 30 years. Since 1998 she has been the Development Director, helping to raise resources for the Camp, including volunteer hours. Nancy received her B.S. from the Univ of CA, Davis, and her Master's Degree from the UCLA.
Nancy may be reached at:
(360) 652-7575 x2227
NNelson@warmbeach.com