Meet Our Donors
---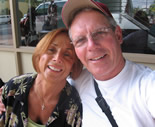 Thank you, for all you did to guide us through our will and trust process. You helped make a tedious task flow smoothly and answered our questions while easing our concerns. We are happy this process is just about completed and are very pleased with the outcome. The rest is up to us!
I was having lunch with an old friend and we were talking about this topic and I suggested she contact you to help her out.
Again, thank you for everything. It was a comfortable and trusting experience.
"The Lights of Christmas" will be on our "places to visit" during the holidays this year. I can't believe that neither of us knew of Warm Beach Camp before meeting you. I guess you are just a best kept secret down this way.
In His Grace and Embrace, Mary
Mary
---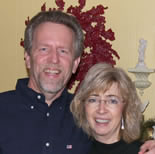 Like so many other couples we put off the important job of estate planning due to the false perception that it would be complicated and costly. We were excited when we recently learned of the Warn Beach Camp Foundation and that the process of creating a will/trust was easy and understandable. As proud supporters of Warm Beach Christian Camp we highly recommend Warm Beach Camp Foundation to anyone that is in need of estate planning.
Brian and Donna Sweeney:
---
My name is AJ Carson and I have been truly blessed by Warm Beach Camp and its ministries. Warm Beach has provided a place of worship, activity and knowledge that the investments I make today will affect the lives of people today and tomorrow. As a steward of all the gifts God has given me, I want to remember to support the programs in life that pay off with the greatest dividends. That's why I choose to support Warm Beach Camp today through my monthly giving and in the future through the Warm Beach Foundation.
AJ Carson
---
When we recently revised our estate plan we were so excited to direct a third of our charitable giving to Warm Beach Camp through the newly created Warm Beach Camp Foundation.
We are so grateful for the ministry of the Camp in our lives and the lives of our children. The Lord is using the Camp to reach inner city youth, children with disabilities, those afflicted with aids -- and so many others.
It gives us a tremendous sense of joy to make a contribution to ministry with such wonderful kingdom impact. We thank the Lord for Warm Beach Camp's new Foundation. It will be a tremendous blessing to thousands of needy children for years to come.
David R. Goodnight
---
My husband, "Bud", and I first got involved with Warm Beach Camp during the late 1960's. The Camp's gorgeous setting is something that we have enjoyed through the years. We watched the Camp immerge as the buildings were constructed and the programs developed, serving churches and non-profits in the entire Puget Sound area. Our daughters and two granddaughters have attended camp at Warm Beach.
We have been supporters of Camp through the last 40 years. While my husband was still living we decided to include Warm Beach Camp in our estate plans, in order to provide money for the on–going maintenance of buildings, walkways and/or roads. These are the nitty–gritty things that aren't glamorous but still need to be done.
Janet Buck
---
For a number of years I have been helping kids get to camp that can't afford to come. Each month I have the joy of delivering a check to the Camp office to ensure that more camperships can be given. This is an investment for eternity and therefore, I am pleased to have included Warm Beach Camp in my estate planning to ensure that even after I am gone, my giving will continue.
C.J.